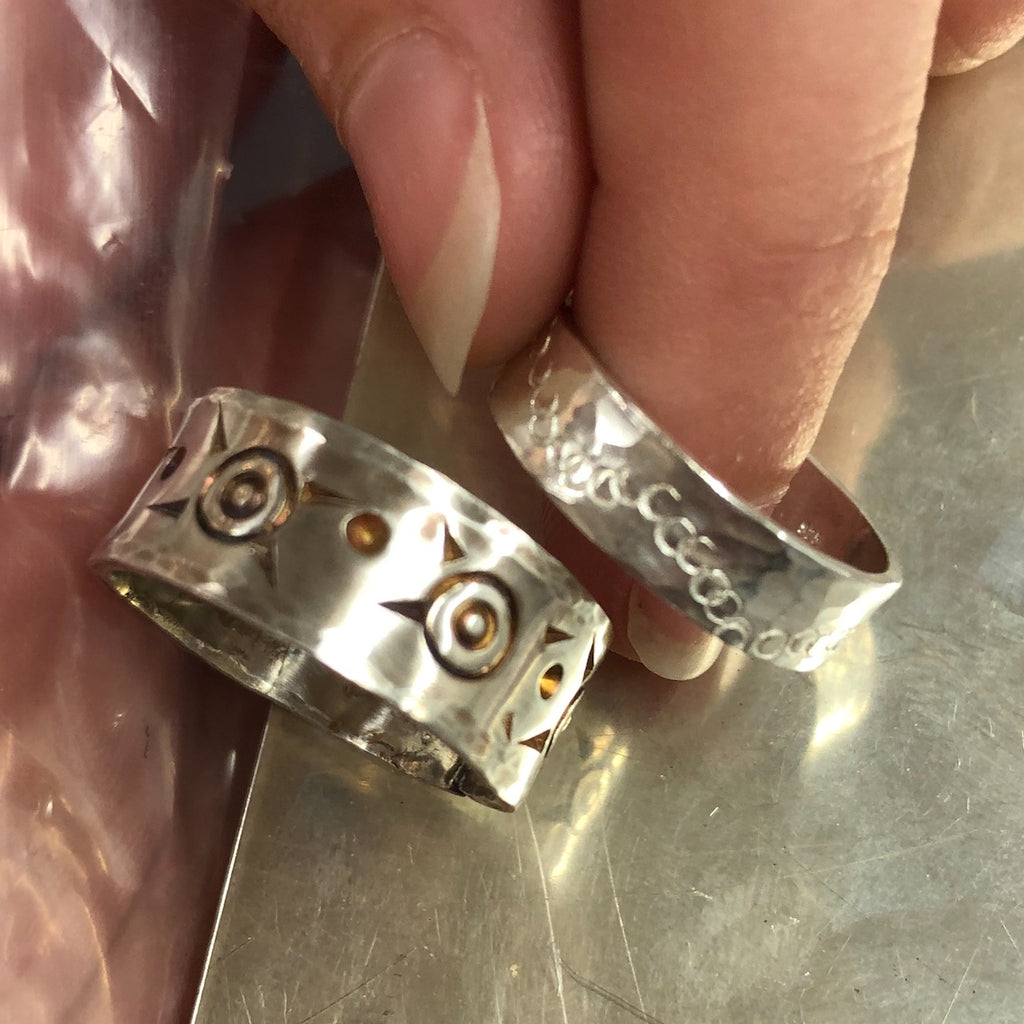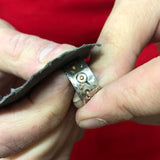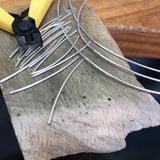 Jewellery Making Class in Oakura, Tuesdays, 7th March-4th April 2023, 5.30-8.30pm . all levels welcome.
$258.00 NZD
Jewellery Making Class. Tuesday evenings 5.30-8.30pm
Classes are on-going so you are welcome to join at any point if space is available.   
Join at any time. As a start, I recommend at least x 2 weeks to learn the basics and complete a first project.
Fun relaxed class, small group size allowing lots of expert advice and guidance.
The first project is to make a silver ring band, textured and decorated as you wish, using basic workshop tools. Then, with some skills under your belt, you will be helped to make jewellery of your choice , maybe a pair of ear rings, a pendant, brooch, or bangle.
Silver and other metals are charged out by weight at a reasonable rate. You can also purchase copper, brass, acrylics and gold or found materials like stone, shell, wood or re-work an old or damaged piece of jewellery you may have.
Enjoy getting design ideas from Sally's extensive library and discussing your project over tea and coffee
(limit is 5 people)
If showing up as sold out, please email me your interest to go on a wait list/ receive notification when a space comes up. Thanks :)
sally@sallylaing.co.nz