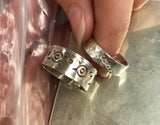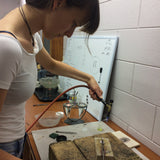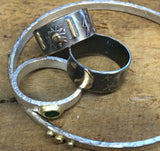 Bench hire, with help on hand. NEW!
$55.00 NZD
New!  Rent a space to do independent work, 3 hour time slots by arrangement
If you are proficient in the workshop and have done a jewellery making beginners course and need minimal help you can arrange a time with me to rent a bench space and work at your own pace. The expectation is that you will work independently but I will be on hand for reassurance!
This is perfect if you have a project to repeat or finish, or if you want to make something simple or just have time in the space.
Materials and some consumables (eg drill bits/ saw blades) must be purchased separately but workshop tools are available for use.
Please email me to arrange a time to suit: sally@sallylaing.co.nz